There are many collaborations and musical appointments between the two labels that have intrigued .
As we have already said , Trance History is a world of statistics and curiosities .
Our attention has shifted in this period on a series of collaborations between two musical giants and that will probably lead to bigger and bigger results.
Anjunabeats and A State Of Trance . Above & Beyond and Armin Van Buuren . Two completely opposite ways of interpreting trance music .
The historical English label founded by the trio has always been traditionalist , has known over time to expand and raise and grow young talents who now have worldwide fame , the motto of Anjunabeats has always been : quality .
On the other hand, the Armin's label has been the center of the world for over a decade . And its Armada Music empire is a point of reference for all fans , it can be said that most of the release trance published every day is their property. It is a record style that consequently has features closer to EDM .
The career of a producer can normally change from label to label but it is really difficult to see relationships between these two realities so different from each other for their philosophy . And 'what is happening in recent times , ours is in intuition had from the important meeting had all'ABGT Amsterdam two years ago where Armin Van Buuren was a guest of episode n. 200 of the radio show of the Above & Beyond , from there then the owners Anjunabeats were guests of the same dutch at the Ultra Miami this year in the context A State Of Trance 850 .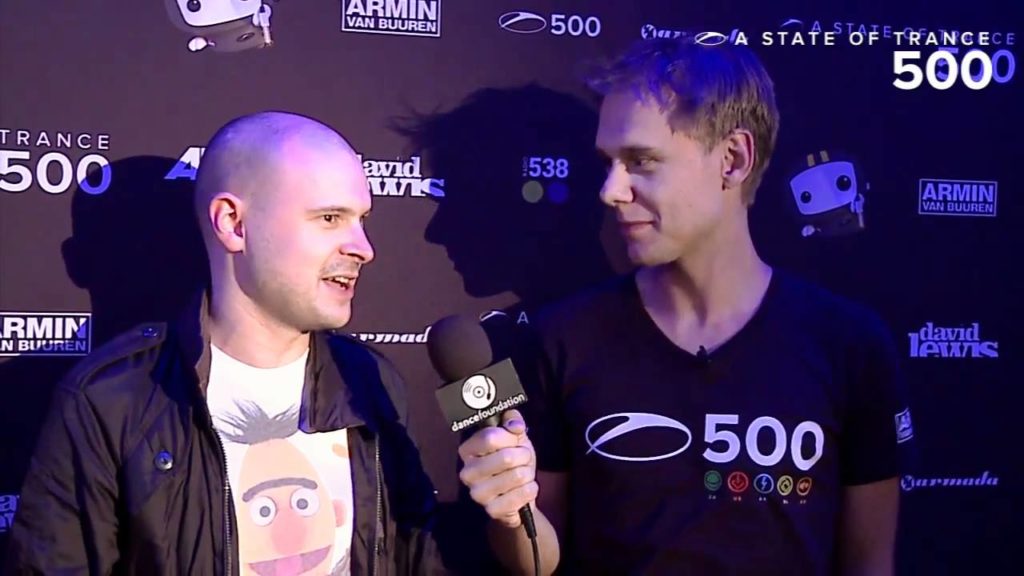 The move that we expected (and that many fans wanted ) comes eight years after the last appearance , the british trio will be present at the next ASOT 900 in Utrecht for an event of epic dimensions !
A s far as productions are concerned , we are seeing increasingly interesting and important plots .
First of all , the historic landing of the Cosmic Gate on Anjunabeats, after a lifetime of first production on Black Hole and later Armada . Their first recording work is with Jason Ross , "Awaken" is the right mix between the two styles . Another recent novelty is the first production on A State Of Trance for Sunny Lax , one of the symbols of Anjunabeats collaborates with First State for "Underneath My Skin" . We are not talking about any kind of agreement between producers and labels , but we like to underline how at the moment these two musical philosophies are very close to each other and that they produce very interesting results .
The dream of every trance music fan then becomes only one now: a production between Armin and the Above & Beyond … are we close to this ? According to us YES !
Do you remember ?