The COVID-19 issue will most likely affect the long-awaited show's initial schedule.
As we know, the problem of the coronavirus pandemic has had a very negative impact on the musical world and its live shows, first the doubts, then the negative certainties have confirmed the closure of all the events, even Ibiza for the first time in its history will live a summer without music. But the anxieties of trance music fans have been pointing for some time towards the most important event of recent years, the ASOT stage n.1000 that we will experience next year.
This is the period where usually the summer shows of the ASOT 950 would have led to the closure of this event and it is therefore usually also the period of the first preview that will anticipate the next A State Of Trance. But every type of goal or program is skipped, Armin van Buuren in his 970th episode this evening, presented himself by giving a particular announcement about it …
The Dutch king said briefly that he chose to change what were the initial plans for the ASOT 1000, we do not yet know to what extent or if the program will be moved further, perhaps with the advent of next summer but at the moment he has not anticipated anything else. It is easy to imagine any type of change in the programs but we can hypothesize a speech that could protect even more those who will participate in this event which, as was perhaps foreseeable, would have taken place again in Utrecht or in the surrounding area, with further stages around the world .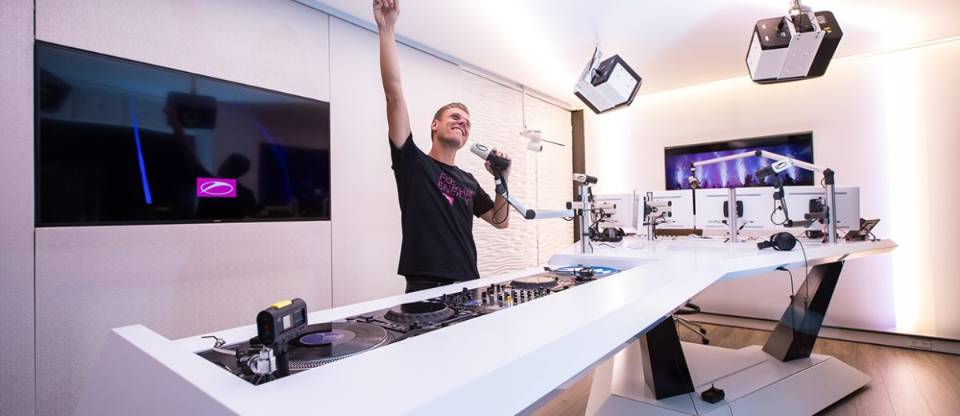 Armin in any case, reassures his supporters by indicating his music studio as the main meeting point for that date, which means, most likely, that the celebrations for the thousandth episode will begin "at his home" and that they will continue further in a series of great live still in the definition phase.
Also in tonight's episode, the DJ of Leiden himself announced the intent to open a contest shortly which will concern the fans' choice to indicate their favorite trance song of all time, in a sort of "Tune of ASOT 1000" (or very similar) which will be announced later in the future event.
In short, we are still waiting and trepidating to understand what will be and what will become, at this point, what is now considered by experts, as the most important event of trance music of last 20th years.