The first sensational news about the most longed for trance event ever will be announced during A State Of Trance 950 in Utrecht next Febraury 15th.
The expectation grows, as every year, for the Dutch event of the A State Of Trance world tour which this year blows out nineteen candles, having reached the episode #950 of the most legendary radio show ever ! Armin clearly suggested: "Let The Music Guide You" and in two weeks, the double event, characterized by the big pre-party in Amsterdam and the event at Jaarbeurs Utrecht on next February 14th and 15th, will reach the hearts of young trance lovers again; in fact the timetables have been announced this evening, with sensational news !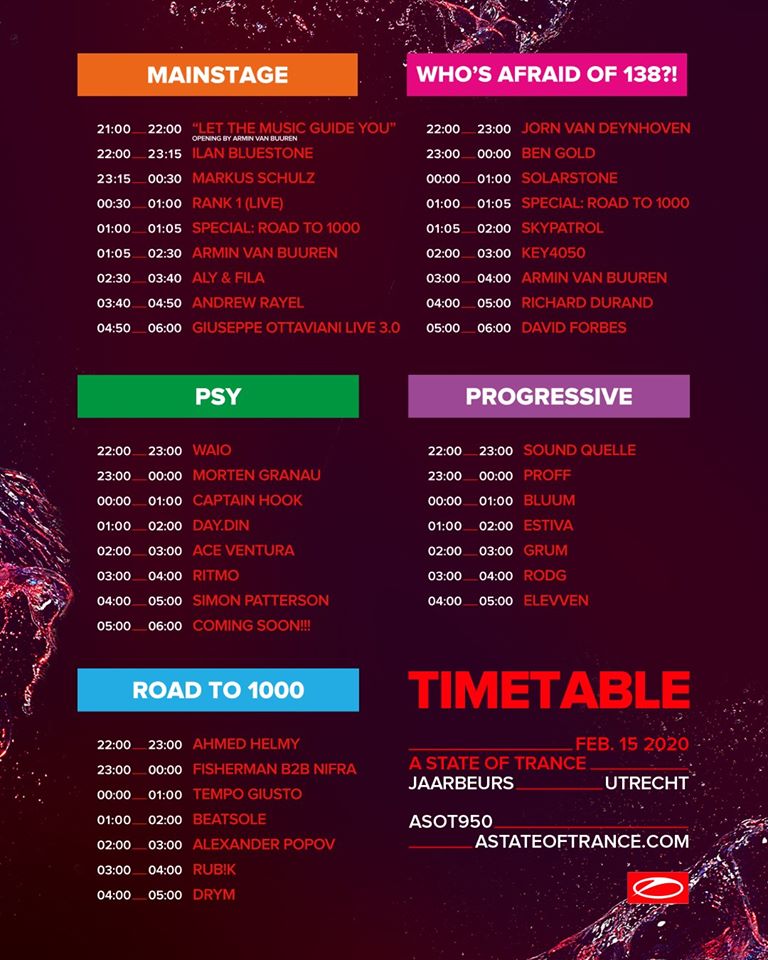 Rank 1, with a special live set, has been added to the Mainstage line up, before a special, simultaneously between Mainstage and Who's Afraid Of 138 Stage, of five minutes of "Road To 1000": this is the announcement, suggested several times by Armin van Buuren during the recent episodes of his radioshow, of the first big news about A State Of Trance 1000 !
So what will await us during the great night in Utrecht? An announcement trailer ? We still have the lights and emotions of A State Of Trance 900 in our eyes and every year the event reaches ever bigger proportions: over 35,000 fans are expected this year too in the gigantic halls of the Jaarbeurs complex an insane experience, made even more unforgettable by this incredible news.
In the meantime, let's not forget the last date announced for this year's event: in Clapman Common, London, on next August 28th, Armin offers another spectacular experience, for all info and tickets read here: A State Of Trance UK Exclusive 
You just have to wait !