There is no lazy period for the king of trance, Armin greets the summer season with many new features
We are at the final stages of this summer 2023, for Armin van Buuren another hot season which was divided between the many events, the opening and closing evenings in Ibiza at Ushuaia, Tomorrowland, the increasingly high-level Untold, an exclusive India tour and the many releases and remixes that have accompanied the last 4 months.
Until some time ago, the month of September for A State of Trance was the period that presented some of the future programs for the year to come, today there is a lot of rush and probably also the "times" of the pandemic have changed the settings of the new presentations. "Destination" is the new motto of the next ASOT where we already know practically everything, the place, namely Rotterdam and the anthem that has already made us fall in love.
But September is also the month of the summer version compilation of A State Of Trance, Ibiza 2023, we have now reached the ninth year and this year the playlist is really crazy.
As usual the collection includes already reviewed ASOT releases and remixes with future works yet to be published, all selected by the Dutch master with the work being divided into 3 parts, On The Beach, In The Club and Who's A Fraid 138?!. It is possible to get carried away from ambient progressive to the most devastating uplifting. In our opinion, it is one of the best Armada summer collections.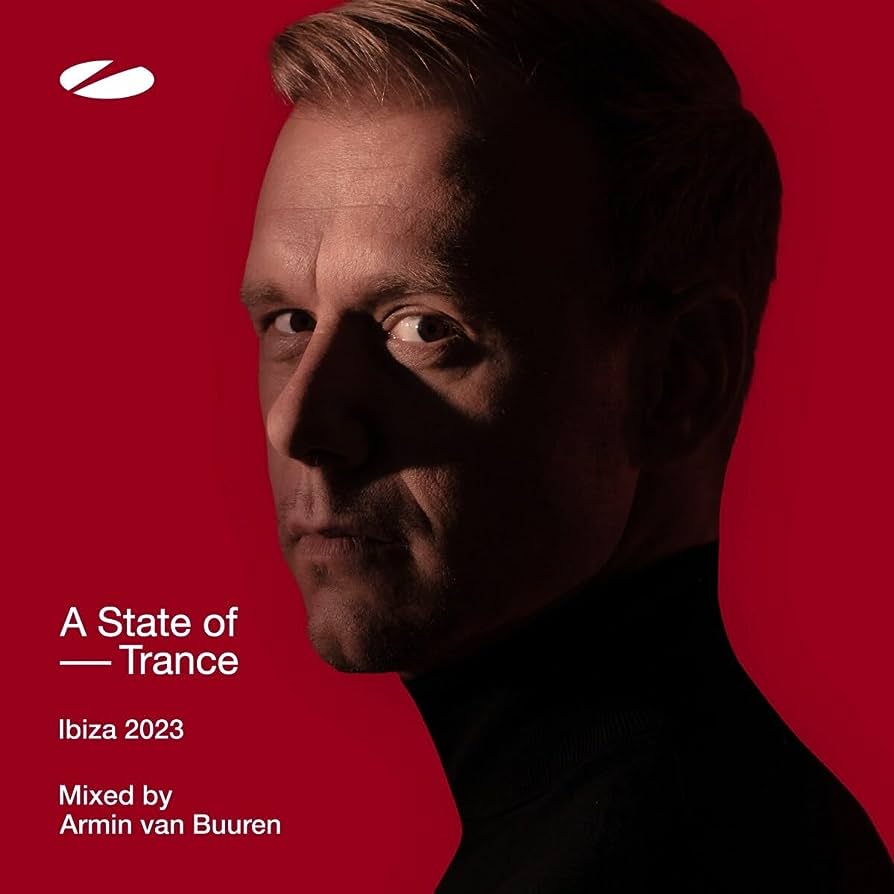 Tracklist
MIX 1: On The Beach
1. MaRLo & Mila Josef – You Are Not Alone
2. Armin van Buuren – Motive (Jochem Hamerling Remix)
3. Push vs Crashguard – I Want To Tell You
4. Dekkai – Firmament
5. Jeff Ozmits & Robert B Feat. Emme – Your Lights
6. Ahmed Helmy – Turn Off Your Conscious
7. Teo Mandrelli x Hel-sløwed x Jordan Grace – Follow The Light (Instrumental Mix)
8. Eelke Kleijn – Time Machine
9. SMR LVE – Paradise
10. John Grand – Fired Up
11. LÜRUM – Forever Young
12. Hausman – Radahn
13. ARTY – Listen To Me
14. DIM3NSION – Stronger Now
MIX 2: In The Club

1. Armin van Buuren feat. Anne Gudrun – Love Is A Drug
2. Orjan Nilsen – 9910
3. 7 Skies – Tokyo
4. Armin van Buuren feat. Sharon Den Adel – In And Out Of Love (Innellea Remix)
5. D.O.D – So Much In Love (Armin van Buuren Remix)
6. AMINTO – Never Enough
7. Achilles, Semblance Smile, Sharon Valerona – Never Lost
8. Rapid Eye – Circa-Forever (Markus Schulz Down the Rabbit Hole Remix)
9. Orjan Nilsen – XIING (Nilsix Remix)
10. Kryder – Piece Of Art (Darren Porter Remix)
11. DIM3NSION – Renaissance
12. Maarten de Jong – Apollo
13. Whiteout – Soundwave
14. Trance Wax – Artificial Intelligence
MIX 3: Who's Afraid of 138?!
1. Armin van Buuren – Space Case
2. JamX & D.Mand – Unique
3. MurZo – Kiss The Night
4. Armin van Buuren, Ferry Corsten, Rank 1 & Ruben de Ronde – Destination (A State of Trance 2024 Anthem)
5. Driftmoon – Dream Machine
6. Armin van Buuren feat. Wrabel – Feel Again (LÜRUM Remix)
7. Arggic – Can't Ignore It
8. Ralphie B & Frank Waanders pres. Collide1 – Neuroshock
9. Doppenberg – After All These Years
10. Armin van Buuren – Blue Fear (Mark Sherry Remix)
11. Armin van Buuren & Justus – Make It Count
12. BK – You Are The Master
13. Le Shuuk x B-Stylezz – Konje
14. Armin van Buuren – Lose This Feelin
What accompanied his live shows were above all the latest musical releases, real anthems that electrified the audience, Space Case is undoubtedly the soundtrack of this summer, a hit that would make anyone jump and which is still to be define his ultimate success. But every week it's time for something new, Motive among the latest releases in a more club house key had a fantastic version of the Italian producer 7 Skies as a trance alternative.
But Love Is a Drug with Anne Gudrun's voice makes us think again immediately and is her latest release. A beastly progressive / vocal combination excites us right away, a new pearl of her infinite genius.
2023 is heading towards its last months, these last times have told us that regarding A State Of Trance there was the intention of a clear change, to incorporate techno and progressive during the performances, but "Destination" in Rotterdam (after many years in Jaarbeurs Utrecht) is giving us the sensation of a return to the old style, an overbearing desire to bring this genre back to the glorious levels of the past.